American Conservation Experience (ACE) is a non-profit organization dedicated to providing rewarding environmental service opportunities for young adults and emerging professionals of all backgrounds to explore and improve public lands while gaining practical professional experience.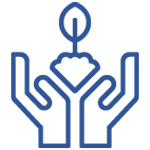 Make a difference! We have partnered with over
250
federal, state, and local land management agencies to make the greatest impact possible in our communities and beyond.
Join us! Over
8
,000
members have gained real outdoor field skills through meaningful projects, while developing lifelong friendships and exploring our public lands.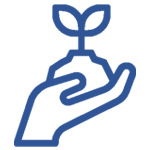 Thank you! Our work is made possible through grants, partners, and donors like you who provide opportunities for young adults to become the next generation of land stewards.
Our Programs
ACE is a national leader in recruiting, coordinating, and training conservation volunteers to undertake practical environmental restoration projects in U.S. national parks, forests, wildlife refuges, and other public lands. Our programs provide opportunities for youth, young adults, and emerging professionals of all backgrounds to gain tangible professional and field experience through meaningful, hands-on conservation projects.
Our Media
From the California coast to the Southeastern shores and beyond, each of our members and staff create their own unique experience both in and out of the field. Whether building community, improving natural spaces, or preserving cultural heritage, every ACE story shares a new aspect of caring for the environment and each other.
Our Story
In 2004, ACE began as a small, international conservation corps program in Flagstaff, Arizona, engaging global volunteers in an American Conservation Experience through rewarding public lands projects. Since then, we have grown to serve locations across the U.S. and Puerto Rico, continuing our mission to foster cross-cultural understanding and unity through national service.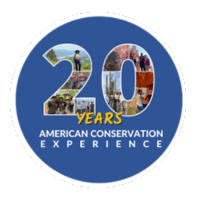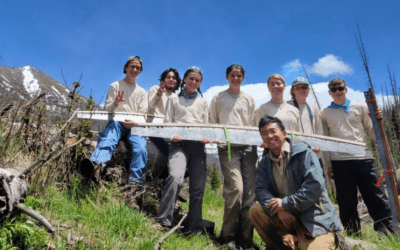 My ACE Experience — Lara Meersschaert Quite often, I have found myself staring down the barrel of a decision...