Mission, Vision & Core Values
American Conservation Experience (ACE) is a non-profit organization dedicated to providing rewarding environmental service opportunities that harness the idealism and energy of a volunteer labor force to help restore America's public lands. ACE is grounded in the philosophy that cooperative labor on meaningful conservation projects fosters cross-cultural understanding and operates on the belief that challenging volunteer service unites people of all backgrounds in common cause.
Partner of Choice
We focus on quality of work products, responsiveness to partners needs, and exceptional customer service. ACE is the organization our partners think of first then they have new projects, initiatives and challenges.
Program of Choice
We are the first organization young adults look to when seeking conservation and service opportunities. We provide opportunities for our members to participate in multiple programs and develop bridging opportunities from crew based projects into internships.
Employer of Choice
The most talented people interested in conservation and service are eager to join our team. We have an inclusive work environment that supports innovation, collaboration, and the sharing of unique perspectives and contributions of people from all communities.
The following list includes the values and principles that guide our team and our work as one of the nation's premier conservation corps.
Quality
Approaches all aspects of work with a desire to provide high value services and outcomes.
 You work diligently to understand safety protocols and mitigate risk using all resources available to you
You ensure that you and your staff/members have the training required to successfully complete the job
You identify when services or outcomes don't meet expectations and hold yourself accountable to remedy it
You ask for help when you are struggling to maintain ACE's quality standards
You understand that committing to high quality may be uncomfortable at times, but leaning into that discomfort is how you grow as a person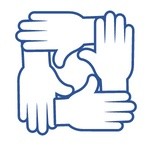 Inclusion
Strives to create an environment where all staff and members are valued, respected, and supported in a just workplace.
You promote, and expand access to, ACE's professional opportunities to historically underrepresented communities
You understand the advantages you possess over others based on demographics and actively work to decrease the impact of your own unconscious bias
You recognize that different backgrounds and experiences of individuals can affect us at work and you approach differences with curiosity and compassion
You are accepting and respectful of a variety of backgrounds, viewpoints, and mindsets
You seek to recognize the current and historical challenges that members of marginalized communities face, and work to minimize further negative impact to them in our workplace
Professional Development
Provides opportunities to learn and apply new knowledge and skills to advance and further one's career.
You elevate members and staff with marketable skills that can be used to attain career growth within, or external to, ACE
You seek to allocate time and resources towards development opportunities
You utilize internal and external subject matter experts to access training opportunities
You build mutually beneficial learning relationships
You have a growth mindset and are receptive to constructive feedback
Stewardship
Partners with government, non-profit, and private organizations to foster hands-on stewardship of natural, cultural, and historical resources.
You have a sense of responsibility and commitment towards the environment and communities you work within
You participate in, and/or facilitate opportunities for, direct service projects on public and private land
You foster pathways for transferring knowledge, experiences, and career opportunities to the next generation of conservation stewards
You are committed to being well-informed of the natural, cultural, and historical resources you have an impact on
Partner Immersed
Pursues, develops, and maintains quality relationships with partners to meet project goals, support member experiences, and keep ACE financially sustainable.
You seek opportunities to deepen your understanding and relationship with partners

You recognize that strong partnerships provide potential career pathways for members
 You understand how your work contributes to the larger goals of ACE and its partners
You collaborate to find solutions that benefit all involved parties

You thrive in multi-stakeholder workspaces
ACE is committed to taking concrete actions toward developing and maintaining an organizational culture that aligns and supports our Core Values. Click HERE to view our current Diversity Roadmap Overview.