Cultural Resources Internship Program (CRDIP)
About CRDIP
The Cultural Resources Diversity Internship Program (CRDIP) is a professional development internship that introduces youth, from backgrounds historically underrepresented in the National Parks, to career opportunities within Cultural Resource Management in the National Park Service. The program places interns with National Park Service units and administrative offices, other federal agencies, state historic preservation offices, local governments, and non-profit organizations. Host sites provide work experiences that assist interns with building their resumes in this field. Typical experience is 12 weeks in duration during the summer months to allow for school end/start dates.
Program Purpose
Provide youth from backgrounds historically underrepresented in the National Park Service a professional experience and exposure to the historic preservation and cultural resource management fields.

National Park Service and partner organizations have the opportunity to meet promising young people who might choose to work in the field.
Benefits
Competitive living allowance, dispersed biweekly
Housing is either provided at no cost by host site or monthly reimbursements are offered to help offset the cost of housing
Interactive professional development presentations and webinars
Invaluable connections with non-profit and federal employees as well as with your fellow CRDIP cohort (usually about 30 participants per year)
Some positions offer an AmeriCorps Education Award which can be used to pay off student loans or aid in going back to school
Chance to create unique blog posts, videos, or other content about your CRDIP experiences to be shared broadly on ACE social media and website
Most positions are Public Land Corps (PLC) eligible and certain positions are eligible for Direct Hire Authority (DHA) upon successful completion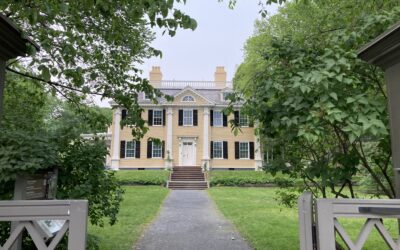 Stories from the Digital Archives Written By: Erin Wiebe As the ACE CRDIP Digital Archives Member at the Longf...